Bricktopians 🧱
Bricktopians are preposterous. To create the collection, we've spent months creating an AI that is capable of reinterpreting custom characters using over 50 different brick types, at a scale of 10,000 in full 3D, and moving into 4D as part of our roadmap.
‍
This is not a 3D collection where different shapes are slotted in through layering. Every single Bricktopian is unique, with each one being simulated individually from a new selection of bricks. 
‍
In order to create this, we have had to work with computer scientists and engineers just to create the supercomputer infrastructure necessary to produce 10,000 Bricktopians. 
‍
We have put blood, sweat and tears into the quality of this collection, and we believe that it is the most technologically advanced collection at this scale to launch to date.
‍
This is truly preposterous, and we can't wait to share it with you.

4D Serum 🦑
Bringing your Bricktopians to life
As one of the first milestones in our roadmap, all Bricktopians will be upgraded to be animated in 4D. We have seen NFTs that have slight movements or rotations, but this is the first collection where every NFT will have personalised variances in its physics simulation, making animations unique between each Bricktopian.
‍
This will create a 'second reveal' event, in which new layers of rarity will be added to the NFTs, with some animation categories being rarer than others.
‍
Every collector will of course also be given access to still images of their NFT for use across the internet, such as in profile pictures and merchandise.
‍
Animations will occur during a launch event in which 4D serum will be dropped on Bricktopia, bringing your NFTs to life.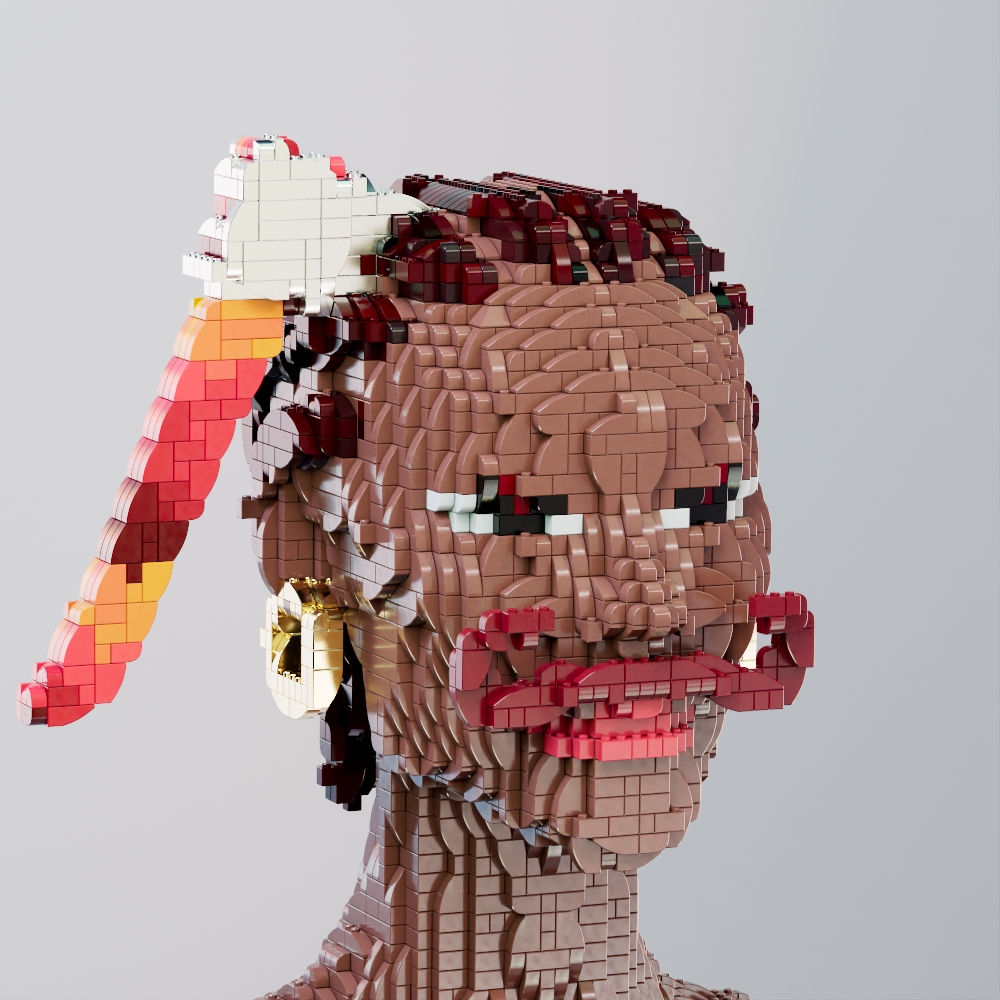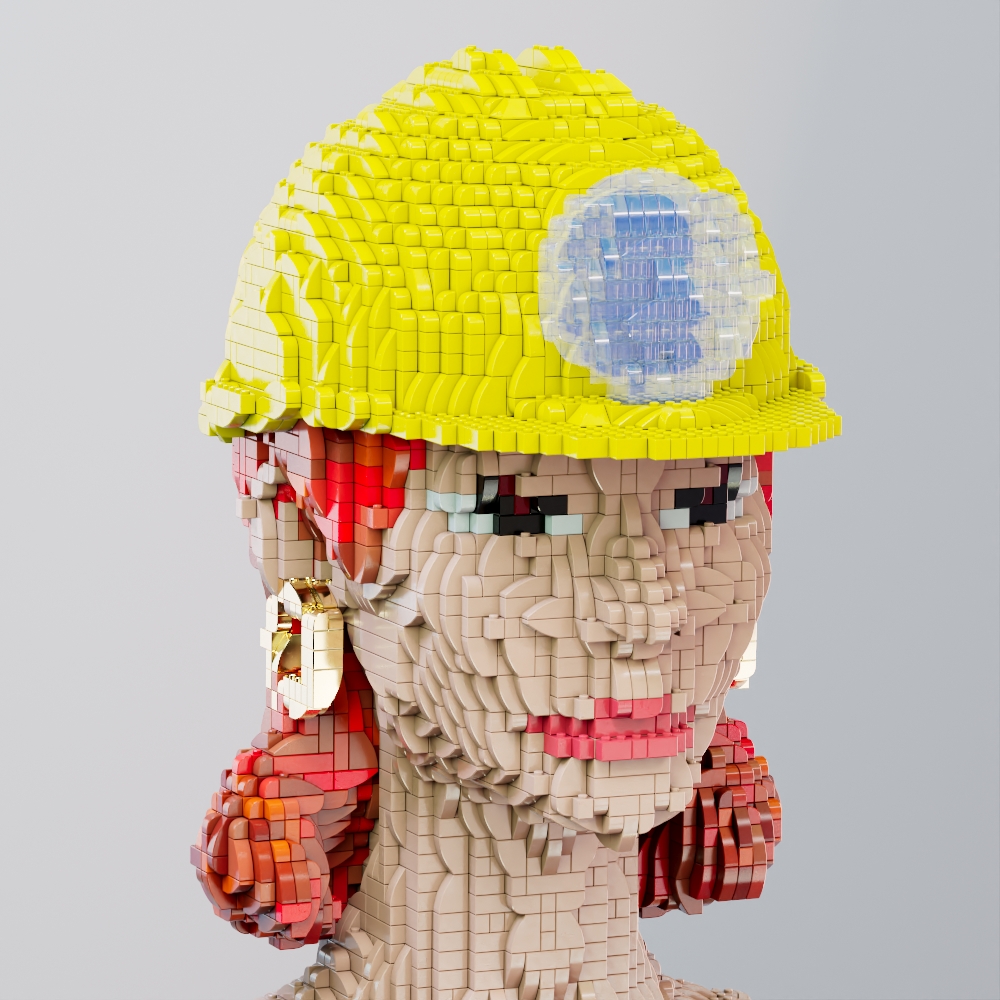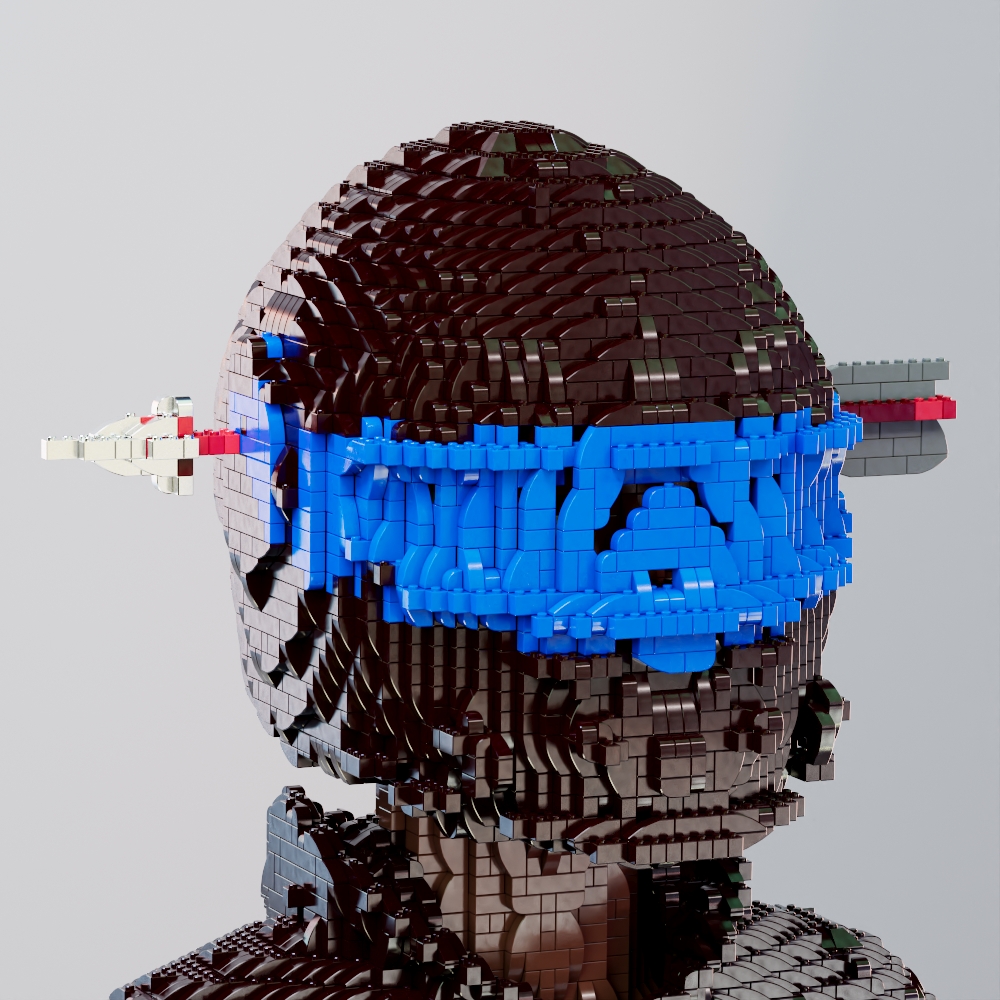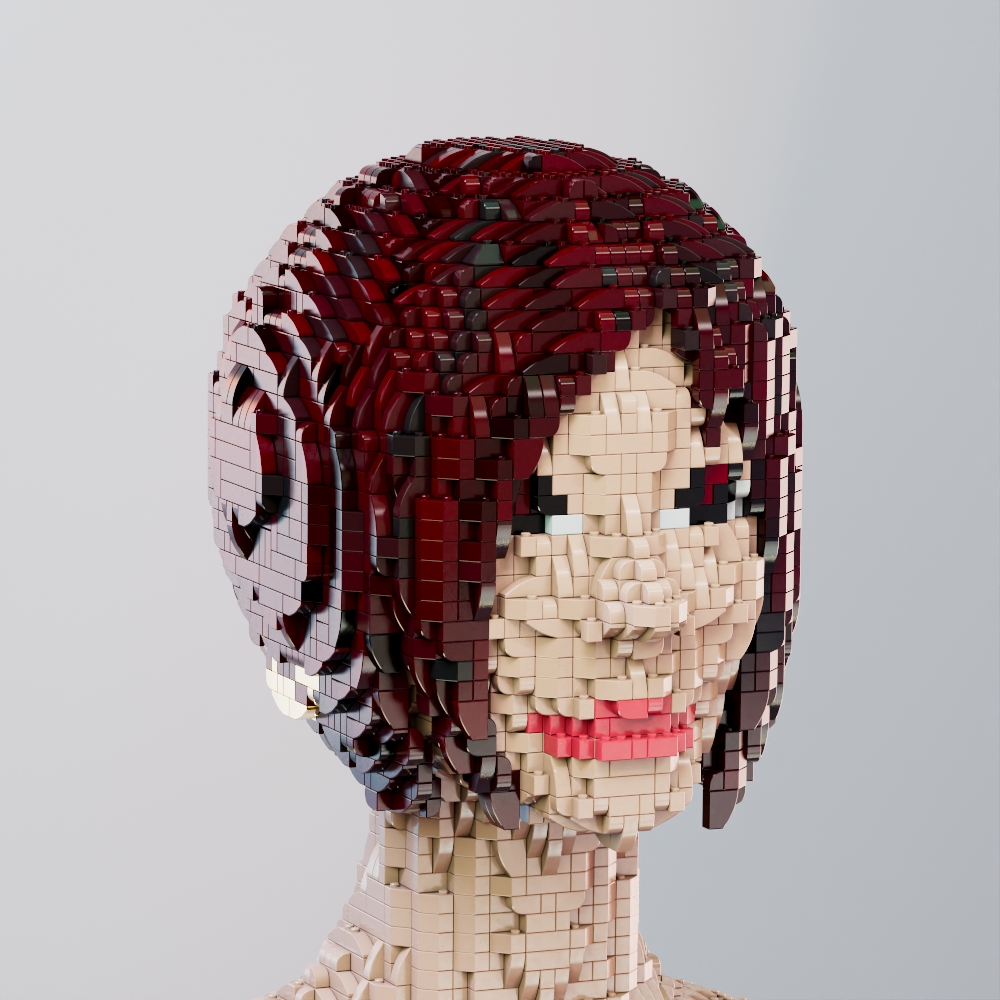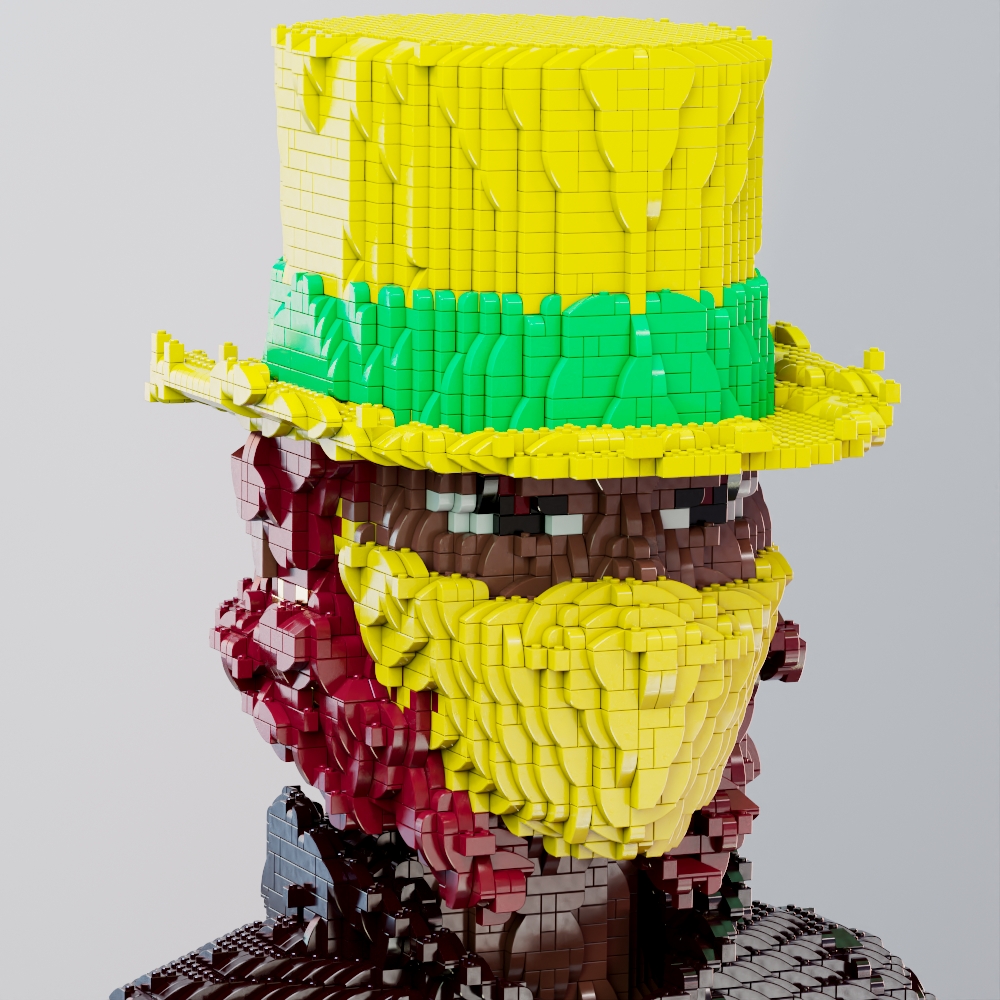 The BricktoForge ⚒️
New upgrades and decreasing supply over time
Following the launch, we will be creating the 'BricktoForge', a mechanism that allows collectors to unlock new rare animations for their Bricktopians.

In order for collectors to upgrade their favourite Bricktopian NFTs, they will have to 'burn' other Bricktopians through the forge, decreasing the total circulating supply and making their own Bricktopian more unique.

Upgrades will only be available during limited time events. Once these events are completed the upgrades will never be available again, increasing their rarity.
⚒️

The BricktoForge
Upgrade your favourite Bricktopian by burning other Bricktopian in the BricktoForge. Upgrades will be unlocked during seasons, where once a season ends, those upgrades will never be available again.

🎨

Bricktopian Artist Collaborations
1-of-1 Bricktopians, made in collaboration with world-renowned artists. Only purchasable by burning multiple Bricktopians in the BricktoForge.

🏰

Bringing Cultural Icons into Bricktopia
Thought leaders and cultural icons will be reimagined as 1-of-1 Bricktopians. They will either be redeemed by the individual, or auctioned off (with their blessing) through a 'burn sale'.

Collection #2 👶
Free to all Bricktopian holders
Following the sale of the Bricktopian collection, we will reach out to other NFT collections, to collaborate and reimagine their collection in 3D using our Brickto-AI. We will make this collection free to mint, and only available for Bricktopian collectors.

‍1 Bricktopian = 1 Free Brickto Collection #2 NFT

This means that in order for an interested collector to get an NFT from collection #2, they must purchase a Bricktopian. This is our first commitment to the community to continue to create new value, and generate new sources of demand for your NFTs.

As a Bricktopian collector, you will have your say in deciding which collections we reach out to for the collaboration.
The Artist Behind the Collection 📜

Kanye West, Louis Vuitton creative director Virgil Abloh, NBA MVP Russell Westbrook & Young Thug are among the many collaborators of @Law_Degree.

In May, he made his biggest splash in the NFT space when he created the artwork for NBA Rookie of the Year Lamelo Ball's first collection, which sold $1.7m worth of NFTs. In 2022, he will be launching his own collection of physical NFT sneakers called Brain Boots 🧠

Bricktopians marks @Law_Degree's first solo NFT release.
Bricktopian Holder Exclusives
As a supporter of this project, you are making all future @Law_Degree projects possible. To recognise this, all Bricktopian holders will get exclusive access to @Law_Degree's future projects. This will be done through a private Discord community, that gives you the inside track on all upcoming work by Law Degree, including members only collections and airdrops. This will be our opportunity to ensure that all of @Law_Degree's earliest supporters continue to be rewarded long into the future.

The Roadmap 🤿

Launch the minting of the Bricktopian collection
A free Bricktopian NFT will be airdropped to 20 collectors in the community
5 ETH given away, split between 5 members of the community
Begin building the Law Degree Inner Circle private access Discord
Initiate the production of the 4D upgrades
🏰  Bring cultural icons into Bricktopia - Drake, Kanye, Young Thug and many others will be reimagined as 1-of-1 Bricktopians, only redeemable by themselves, or auctioned through a 'burn sale'.
‍
📜  Launch the @Law_Degree Exclusives, a private Discord for Bricktopian holders.
‍
🦑  Release 4D serum into Bricktopia, upgrading all NFTs into fully animated Bricktopians.
‍
⚒️  Launch the BricktoForge, a mechanism to new animations for Bricktopians, by burning other Bricktopians.
‍
👶  Begin building collection #2 - Free to all Bricktopian collectors.